Woop woop, start the car, we are off to the Conference Awards 2018!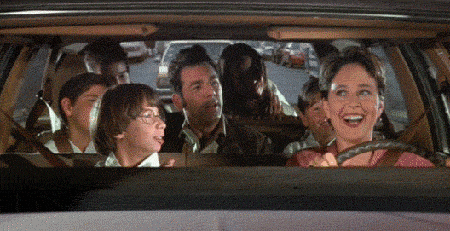 Yes that's right, Legal Geek has been selected as a finalist in the Best Conference by a Small Company category, with the results being announced on the 29th June this year.
We can hardly wait, and just in case you can't either, we have devised a jovial series FAQs to eliminate the unknowns and leave us with the vital statistics about this prestigious nomination.
Gee whizz. Legal Geek has been nominated for an award, how big a deal is this?
Pretty big indeed. The Conference Awards is billed as "the largest gathering of conference professionals in the UK" and calls on an incredible 34 judges across 20 award categories. The category of 'Best Conference by a Small Company' is open to companies of 20 people or under.
Wow, so will Legal Geek win?
Here's to hoping. We're up against seven other conferences which run tip-top events in their own right, including events held in Azerbaijan, Madrid, and Miami.
OK, is there anything I can do to help the Legal Geek-ers over the line?
Well, really, that is just too kind of you! But alas, there is no public voting element to the Conference Awards. Besides you all did an amazing job at the conference last year by sharing the love on social media as #LegalGeek trended on Twitter throughout the day.
What does this mean for this year's conference?
Win or lose, this year's conference will be even more epic than 2017 with the biggest names in LawTech from around the world coming to Brick Lane in Shoreditch on the 17th October. Get ready to share stories, have fun, demo software, and, possibly meet your new co-founder, investor, or client.