All good things must come to an end, even the #LGRoadTrip 2018. We've had an immense 4 weeks on the road hosting events across 4 continents in 6 epic cities.
To everyone who came to an event to pitch, to natter, or to listen, you were awesome.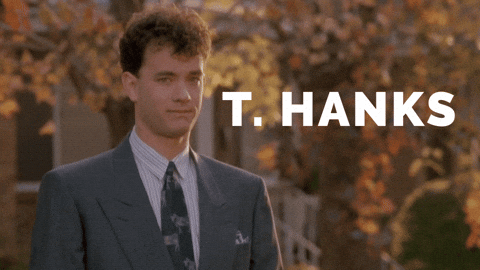 Reviews of each individual stage can be found below:
Legal Geek's aim for the #LGRoadTrip 2018 was to unearth start-ups from outside the European legal heartlands. And boy did we find some: a total of 44 start-ups pitched to us across five events, with 8 regional winners being shortlisted for a chance to win a travel grant to attend the Legal Geek conference in London in October.
Regional winners
Pravoved (RUS)
Online lawyer marketplace
TurboContract (RUS)
Document management system
Regall (SGP)
Background document organisation
LawSwitch (AUS)
Client engagement platform
Anika (AUS)
Access to justice platform
Ping (SF)
Automated timekeeping
RegsTechnology (SF)
Online subscription service
Prose (SF)
Software to draft Legal Documents
The tour partner's view: Nextlaw Labs
Marie Bernard is the CEO of Nextlaw Labs, a global legal technology accelerator and innovation consultancy owned by global law firm Dentons. Nextlaw Labs is leveraging technology to reinvent the business and practice of law.
What has been your assessment of the quality and enthusiasm of the start-ups you have met this year?
"High level of enthusiasm, start-up value prop is increasingly professional. We see fewer and fewer local copycats, and more attempts to define a startup's differentiator."
What are you most proud of about this year's #LGRoadTrip?
"Super proud that we did not rest on our success last year and that we challenged ourselves to get out there. The mix of profiles that we meet on the road is amazing. From startups who pitch in their local language like in Russia, super strong on certain skills and with an appetite to challenge the status quo, to startups who are native of the Silicon Valley environment. All seizing opportunities, navigating regulatory constraints etc, with the same passion and energy. Really looks auspicious for the future of the profession.
"Those like Legal Geek or Dentons who have the reach to witness this, to connect the dots, to spread best practices are providing a new kind of informal, peer-to-peer acceleration model. Country agnostic, this is fast tracking the learning curve of the global ecosystem."
What will be your abiding memory of the past 4-5 weeks?
"The networking element of the tour, of course. Connecting with peers from all over the world, with no prior expectation of what you're going to harvest, and learning from each other in an open way… it is a sheer luxury in a world where we are prompted to be virtual, fast, and ROI-focused. That's why the tour complements the October conference so nicely – as not everybody is able to fly to London, and we hope to collect meaningful insight from the market we visited, in addition to the travel grants enabling more startups to come."
The tour partner's view: Nextlaw Ventures
Dan Jansen is the CEO of NextLaw Ventures, an early-stage investor which focuses exclusively on the global legal technology vertical. NLV works closely with Nextlaw Labs.
How has the Around the World Tour differed to last year's European Tour? 
"The Around the World Tour has been an remarkable follow up to 2017's European Road Trip. We missed seeing Betty [the 1970's VW Camper Van] this time around, but are thrilled to have contributed to making an impact in so many legal tech hubs worldwide."
What was it like to attend the San Francisco event on Nextlaw Ventures' doorstep?
"I had a blast meeting with the startups and hearing their pitches. Overall, we are seeing the startups maturing in their experience, finding new growth areas and entering the market with such drive and confidence—they are trailblazers of tomorrow."
Jimmy's Top 3 Highlights
Visiting Russia for the first time
"As football fans are discovering at the moment, the real Russia is a very different place to what's portrayed in the media. A beautiful country, full of friendly people.
"And in terms of LegalTech, Russia is a rising star. Of our six events, Moscow saw the most start-ups come to pitch. Plus the Skolkovo Innovation Center is AMAZING. You have to see it to believe it but it is home to around 1,500 start-ups and is Russia's Silicon Valley."
Back to where it all began
"San Francisco is where it all began for Legal Geek in 2015 with a few coffee meetings leading to a 30-person event in the basement of a warehouse in the bay area. The Legal Geek network now numbers 6,000+ so it was amazing to briefly reflect on how far we've come
in three years
. The scene in San Fran is just as vibrant as I remember, it was a great place to re-set and think about the next three years."
"Start-up founders and co-founders have an incredible energy about them, and this movement has no borders. Wherever we travelled from Moscow to Singapore, to Sydney, Melbourne, San Fran and London, I was privileged to be able to engage with start-ups and share in their energy and enthusiasm for making the legal world more efficient and more fun. It was a pleasure at every stage!"