San Francisco is where it all began for Legal Geek back in 2015 so it's a fitting last overseas port of call on the #LGRoadTrip 2018 before we head back to London for our final event (19th June).
In the intervening three-and-a-bit years, the world has changed dramatically and the LegalTech scene too, yet some things have stayed the same: Jimmy's networking tool of choice is still a cup of coffee.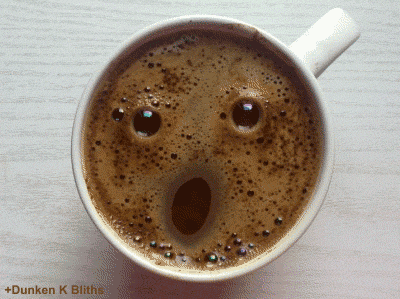 But all the while, San Francisco has continued to thrive as a technology hub and Legal Geek is delighted to be hosting another event in the city this Thursday (7th June).
Ahead of our arrival stateside we spoke to Dan Jansen to get the latest on the LegalTech scene in San Fran.
Dan Jansen: Dan is the CEO of NextLaw Ventures, an early-stage investor which focuses exclusively on the global legal technology vertical. Based in Palo Alto, Nextlaw Ventures is at the heart of Silicon Valley and, along with Nextlaw Labs, are Legal Geek's Around the World Tour partners.
Jansen said: "There is a terrible irony in San Francisco because on the one hand it is the birthplace of Silicon Valley and technology companies have been here for half a century; yet the LegalTech scene is still quite nascent.
"I like to say that LegalTech is FinTech's little brother. And there is a real opportunity in the vertical because there is the same potential for disruption yet a smaller pool of competitors. It is behind FinTech by about 10 years.
"I think the timing is right for a breakout [of LegalTech] in San Francisco. The conditions are perfect. In California, you don't have to explain what a 'tech solution' is. Everyone already knows, and already gets it, you don't have to explain SAAS for example to anyone.
"Plus lots of other industries are undergoing technological advancement too. Just as an example, the elevator industry is being looked at for how magnets instead of cables can be used to move elevators in all different directions across a building rather than just vertically up and down.
"This is kind of a silly example but the point is that in San Francisco there are industries which haven't been thought of before that are now undergoing technological disruption and innovation. LegalTech is in this bracket.
"Combined with this, the fact that LegalTech products are exploding makes San Francisco ripe for exploiting the opportunities that will come from this."
What is Nextlaw Labs? Nextlaw Labs is a global legal technology accelerator and innovation consultancy. Though autonomous, it is wholly owned by global law firm Dentons and the first LegalTech venture created by a law firm.
Legal Geek's event in San Francisco is being held at co-working space Parisoma, near South Beach. Jansen will be speaking along with Roland Vogl, the Executive Director of CodeX, the Stanford Centre for Legal Informatics; and Srin Madiapalli, Product Manager at Air Bnb, and former CEO of accessible travel start-up Accomable.
There will also be a pitching competition for start-ups to win a travel grant to attend the Legal Geek Conference in London on 17 October which includes exhibition and speaker slots.